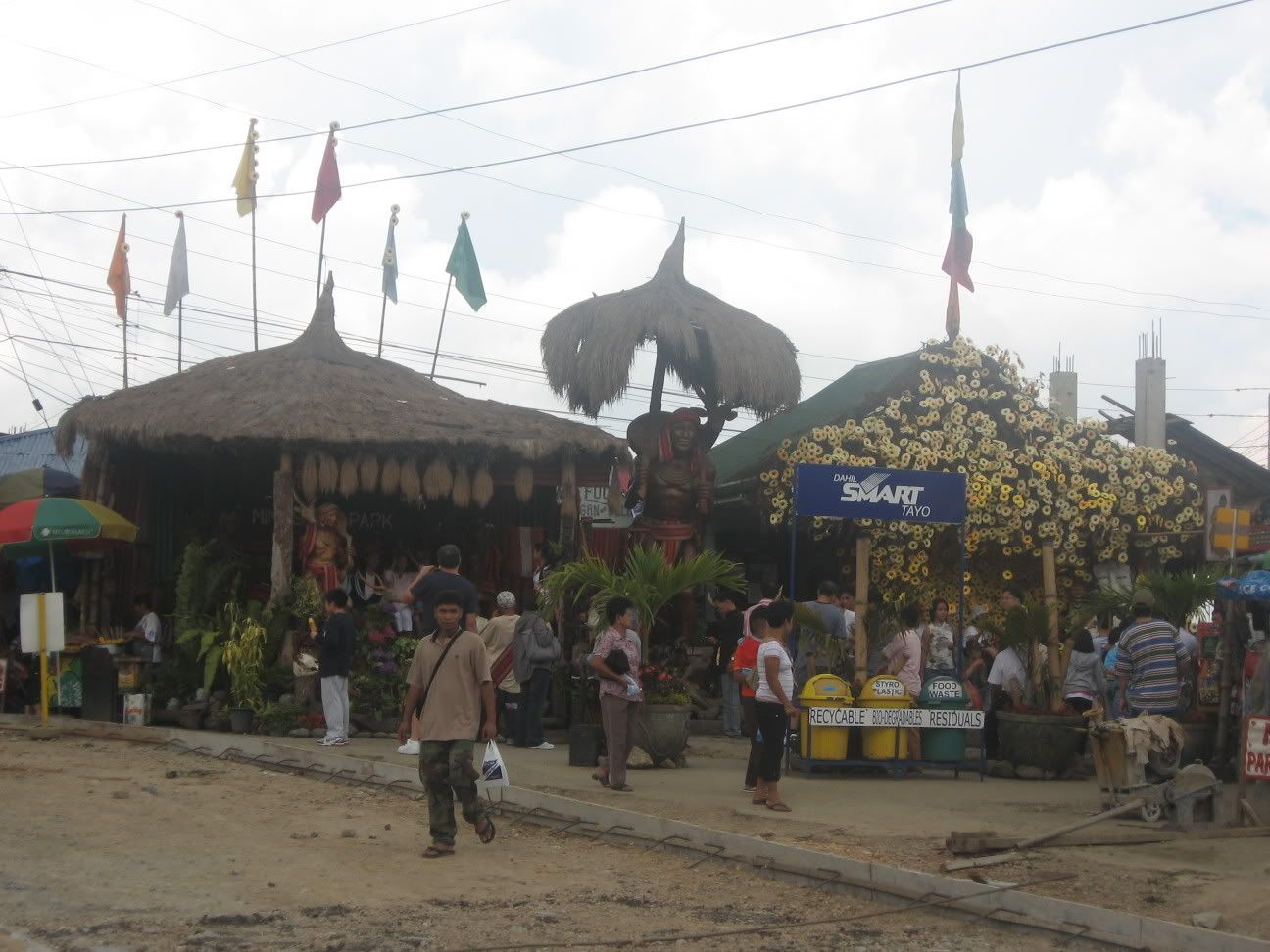 Baguio City (the Philippines' summer capital) is one of the beautiful tourist destinations in our country. It was a city on top of the mountain in the northern Philippines. People love to go there especially during summer because of its cold weather there. It does not snow there (how I wish!), but you really need a warm jacket to keep you warm (or a sweetheart close to you might just be enough!).
It's been 3 years ago (in 2007) since my husband and I went to Baguio City together to breathe some fresh cold air and get away from our stressed work life even for just a weekend. We were still not married back then but we're already in a relationship. Our out of town adventure was not planned...it was spontaneous. It was a Wednesday when I decided I wanted to go to Baguio and it was a Thursday when he said he wanted to come with me. Then it was a Friday night when we went there for a 1 night-2days stay (I remember that we watched a baskeball game first before our departure. The game was for the championship between the basketball team of his company, Sunpower Corp & our company, Toshiba Info Equipment Phils Inc.).
We left from Sta. Rosa, Laguna to Metro Manila at around 9:00pm. We stayed first at Xaymaca Bar at Timog to waste time because our scheduled trip to Baguio City was at 12:00 midnight. We hung out with Brownman Revival band members (I was friends with them). After the gig, we left for Baguio City via land transportation (Victory Liner Bus). We took the last trip which was at 12:00 midnight. The fare back then was aroung 400 Php-500 Php. We had a 6 hour travel, with some stop-overs at Tarlac and La Union. I was not worried about being lost around Baguio City because it wasn't my first time to go there (it was my nth time! Baguio was a second home to me because I took my college freshman year there before. That's why I'm quite familiar with the place).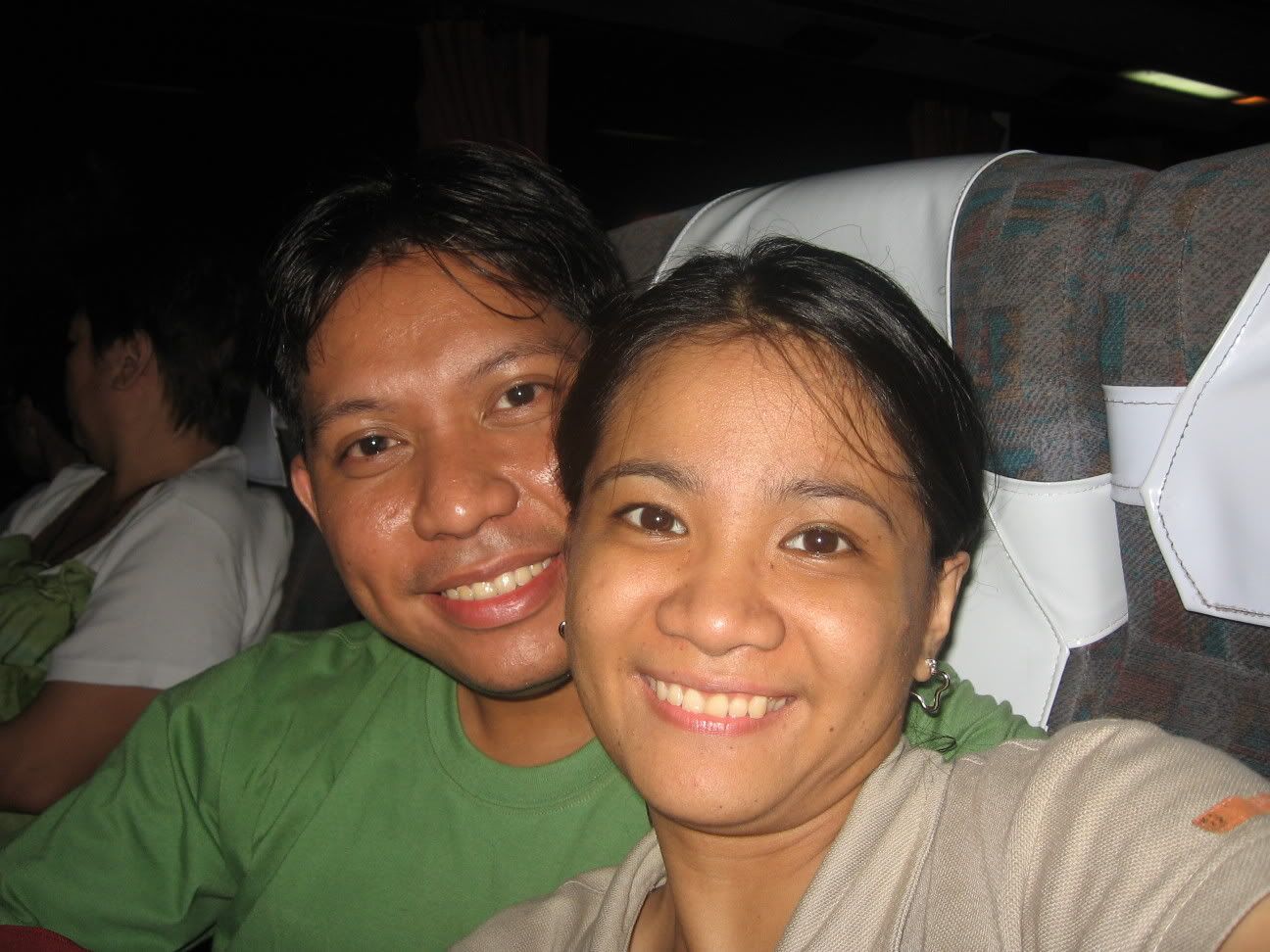 My hubby and I in the bus, on the way to Baguio City!
We arrived at Baguio City aroung 6:00am. Taxi cabs waited at the bus terminal to assist tourists and suggest hotels around (for a fee, of course). I already forgot the hotel we checked in but it was quite far from the main town. When we're unpacking our bags, my hunny gave me a surprise gift...a stuff toy. I was very happy because it was the stuff toy I really like to buy for myself before. It was a fluffy brown cat.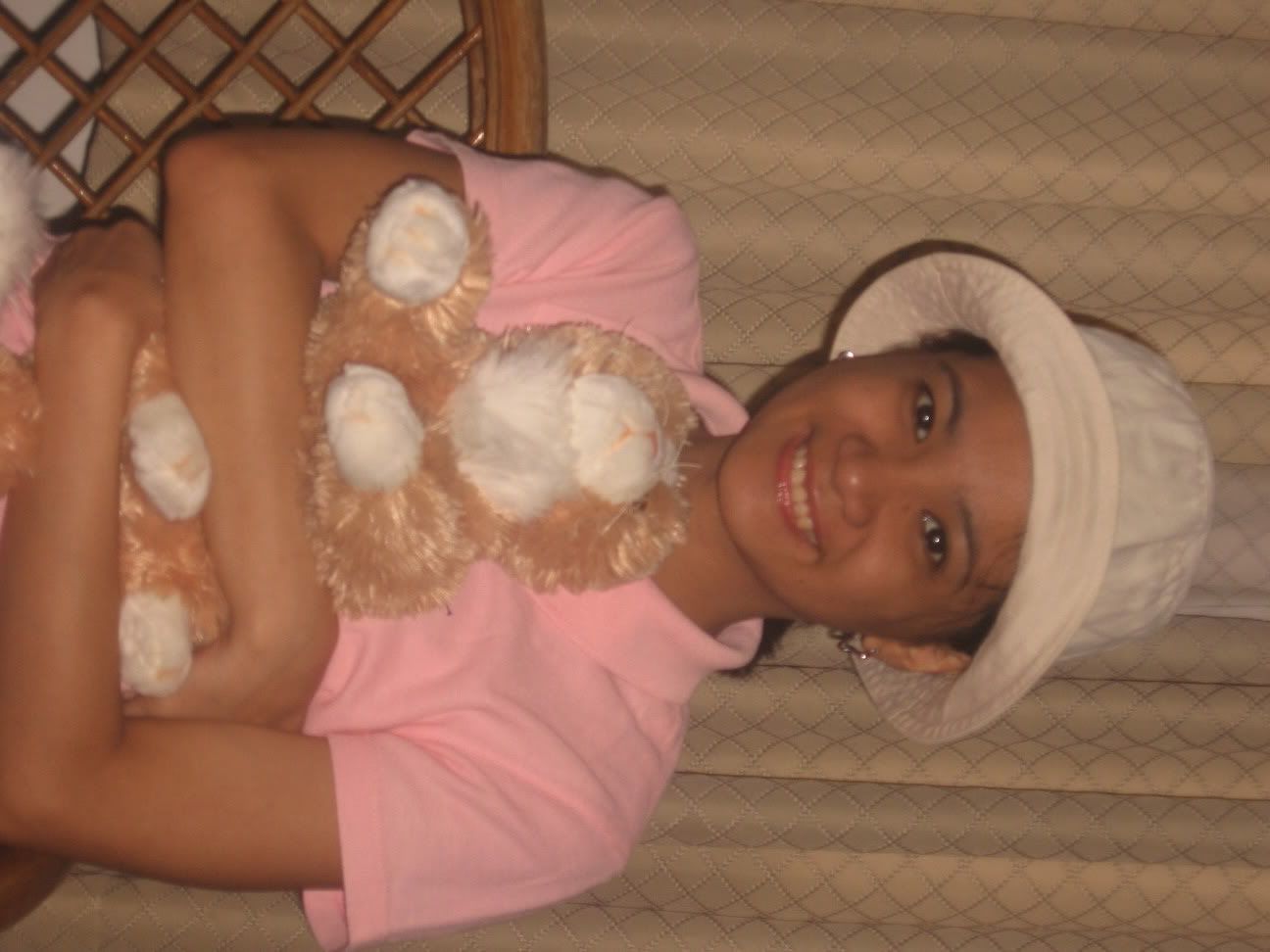 My favorite fluffy stuff toy cat named Baby Siops
During our stay in Baguio City, of course, we never missed to tour around and visit the famous places there. My hunny was so happy that time because, though it wasn't his first time to go there, it was his first time to go to some of the tour spots there, like PMA (Philippine Military Academy). And I was also happy because I got to tour him around. We bought pasalubong goodies like peanut brittles, marshmallows, strawberries, ube jams, and chocolate chips (I looove the chocolate chips. I can never get enough of it!). And oh, we also bought strawberry wine...but we drank it all after dinner. Haha! I definitely would buy that wine again the next time I'll go there!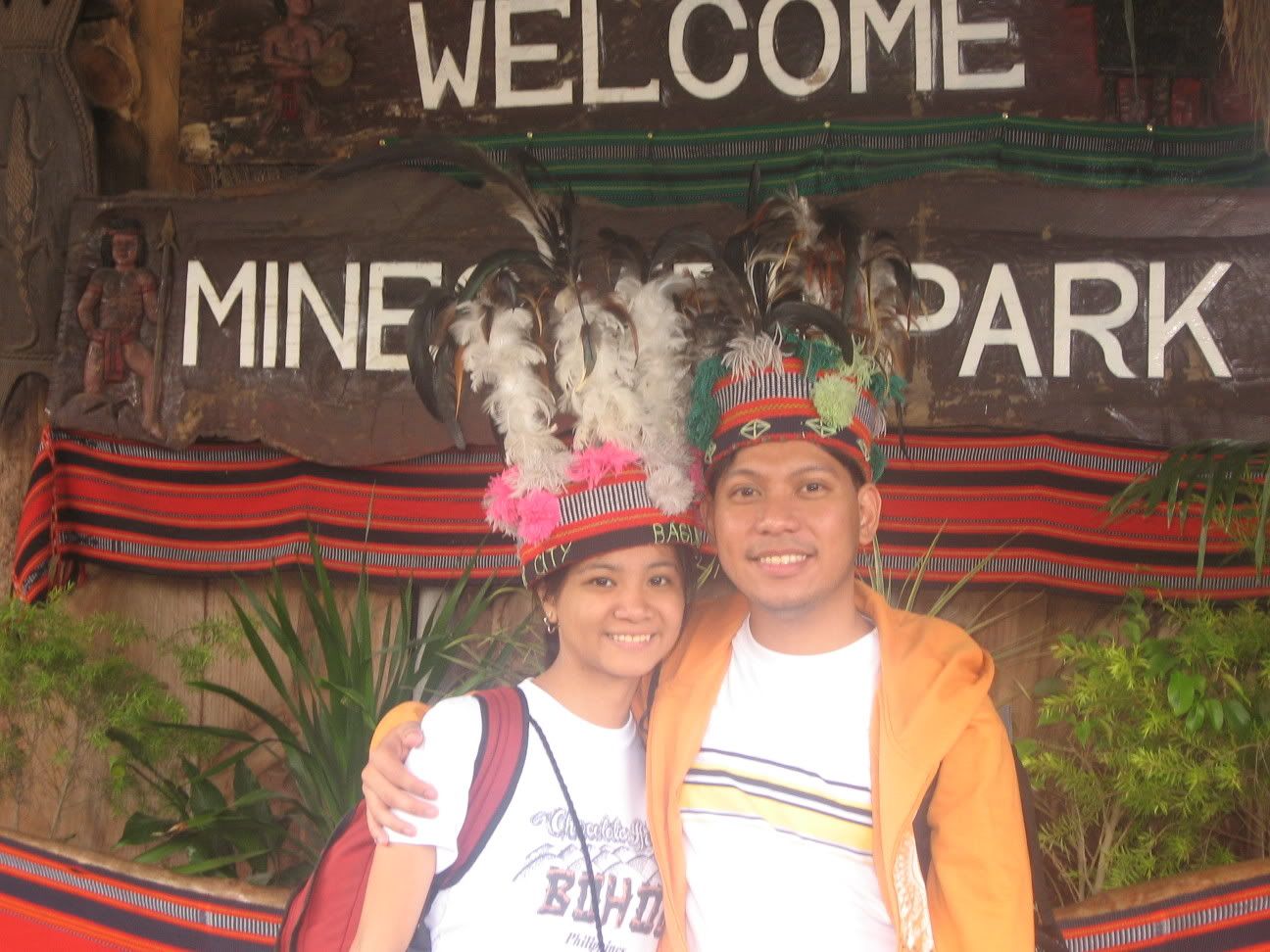 The King and Queen of Bundok Tralala! (taken at Minesview Park)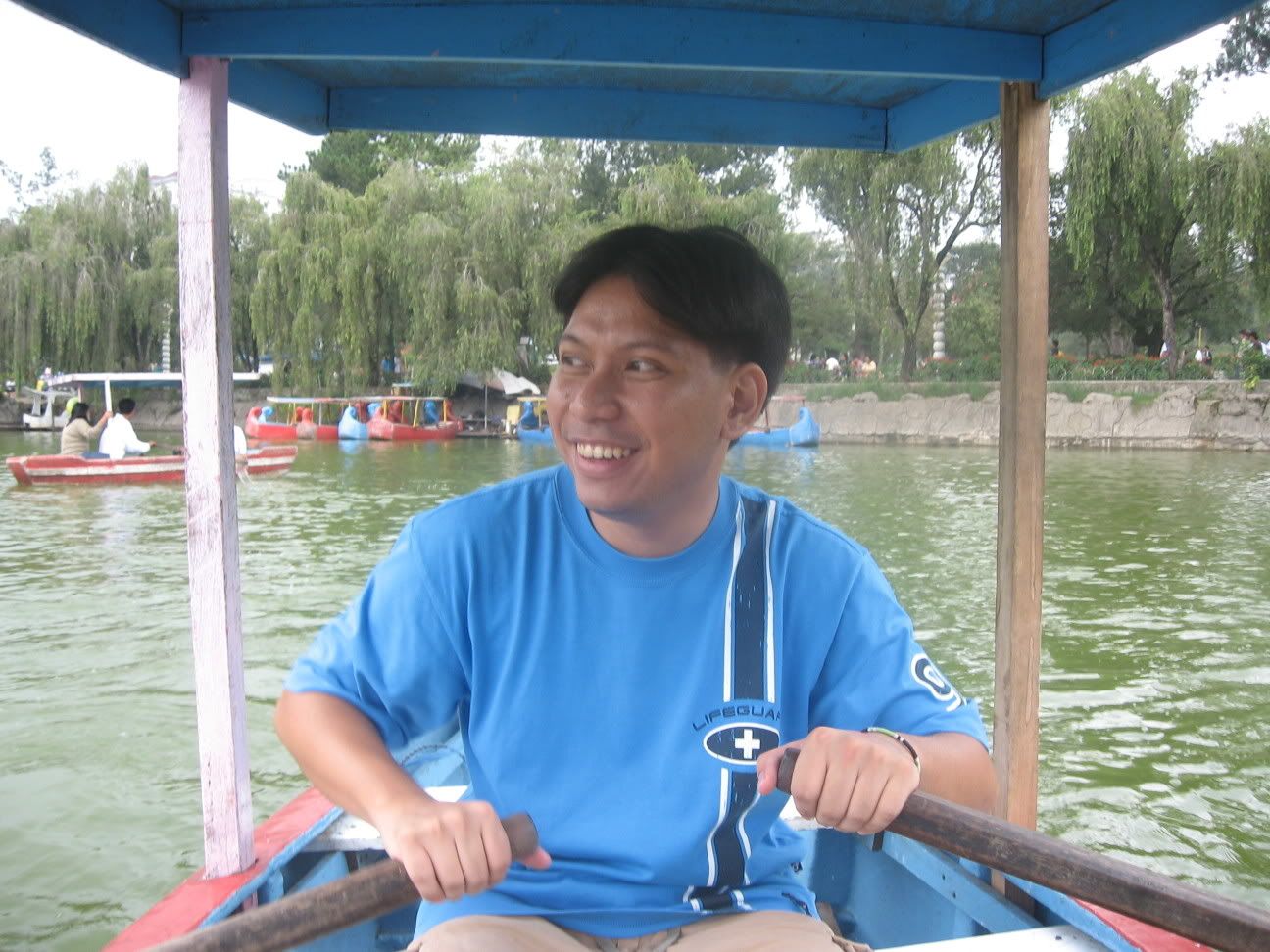 Row row row your boat hunny! (taken at Burnham Park)
A visit at the church (taken at Baguio Cathedral)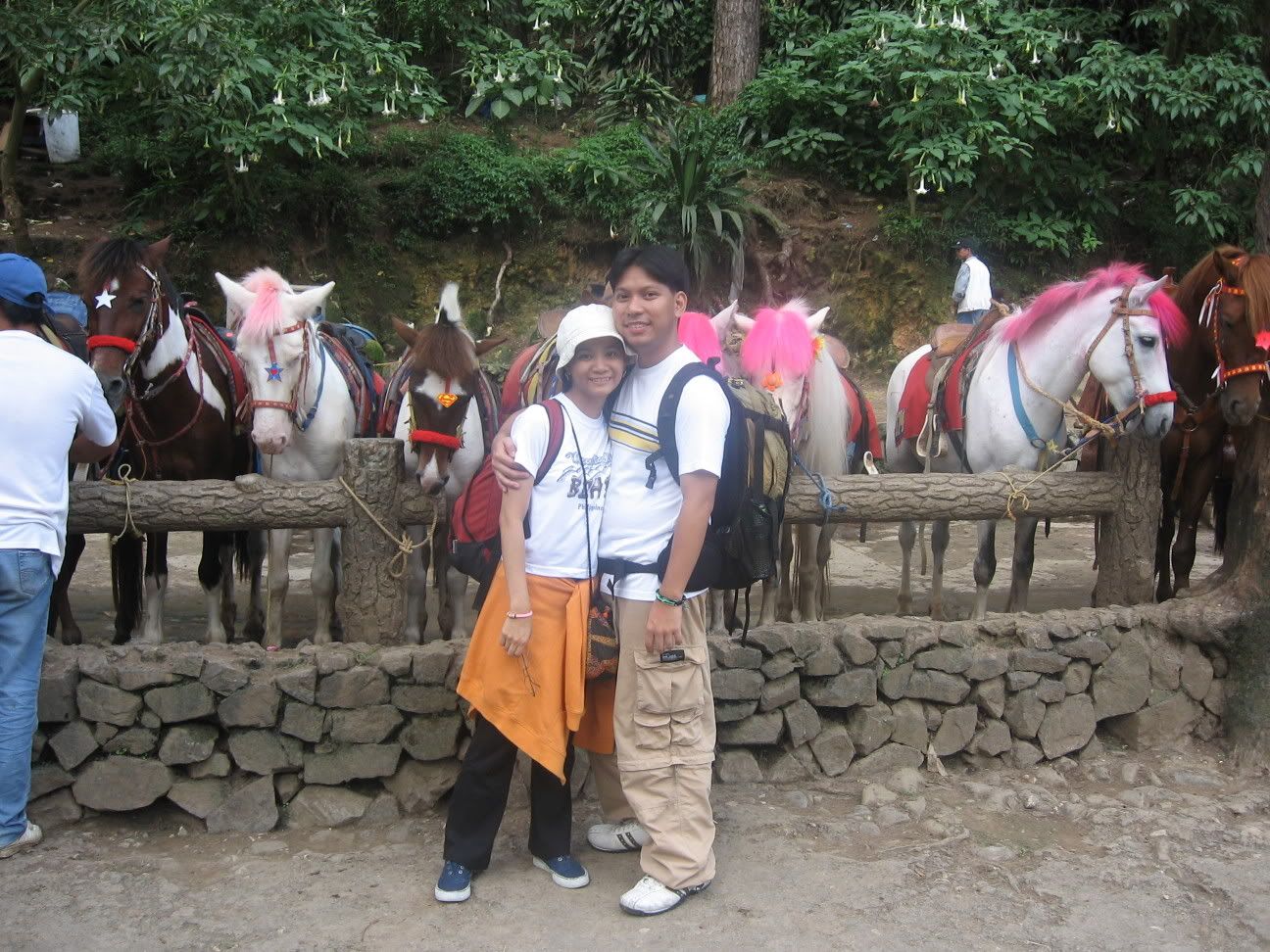 Release the horses! (taken at Wright Park)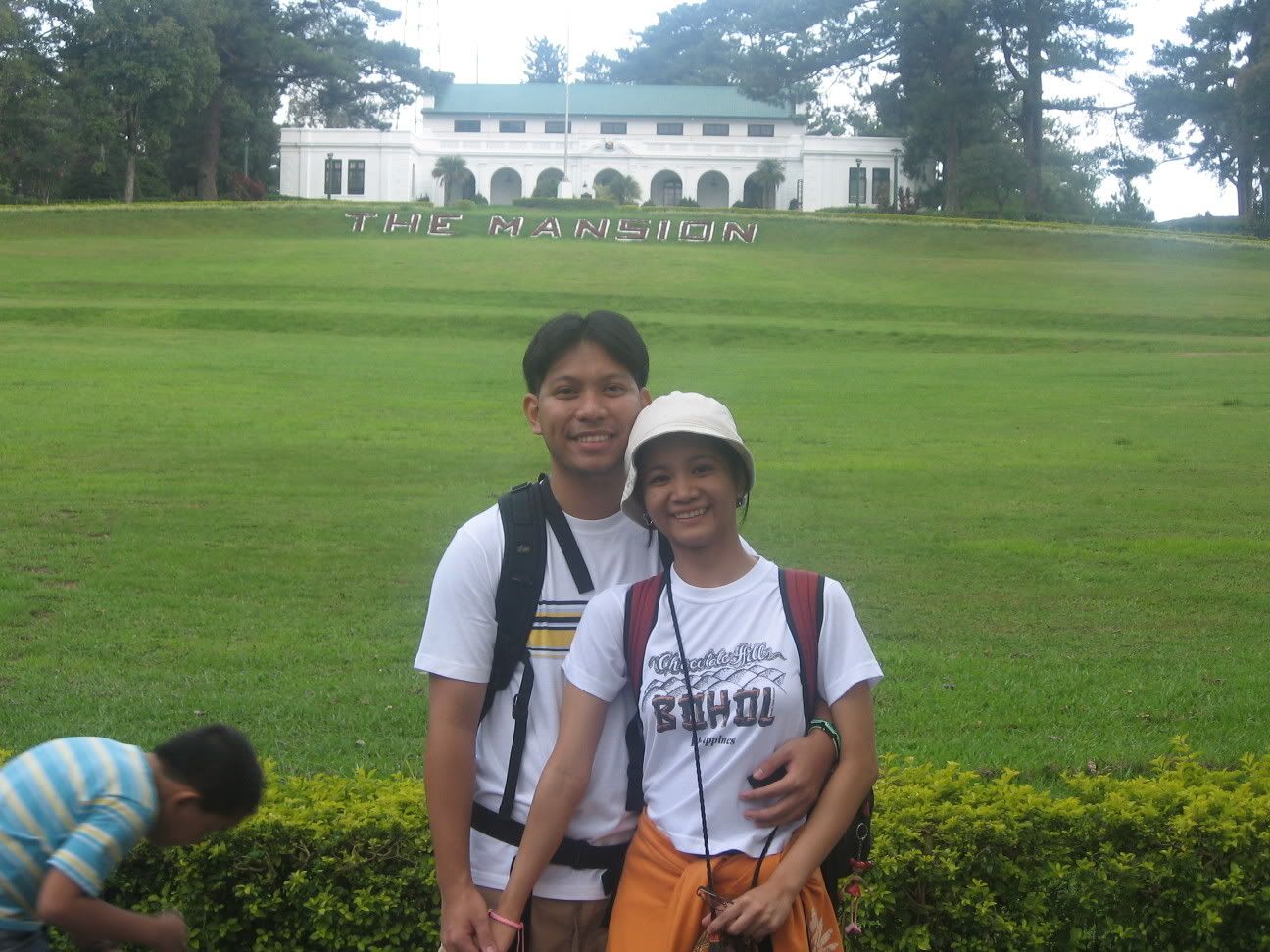 Our home? I wish! (taken at The Mansion)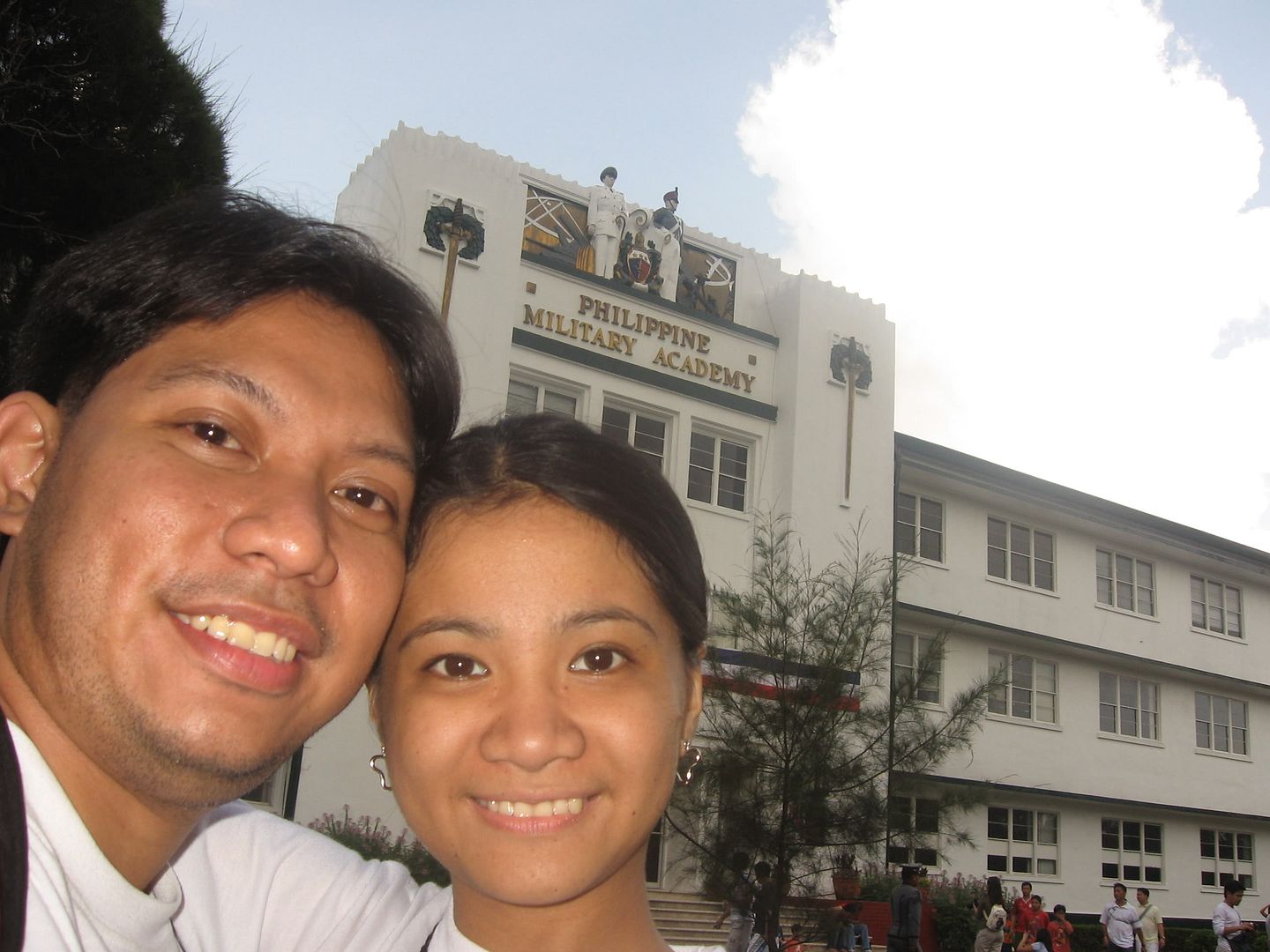 Home of the soldirs-to-be (taken at Philippine Military Academy)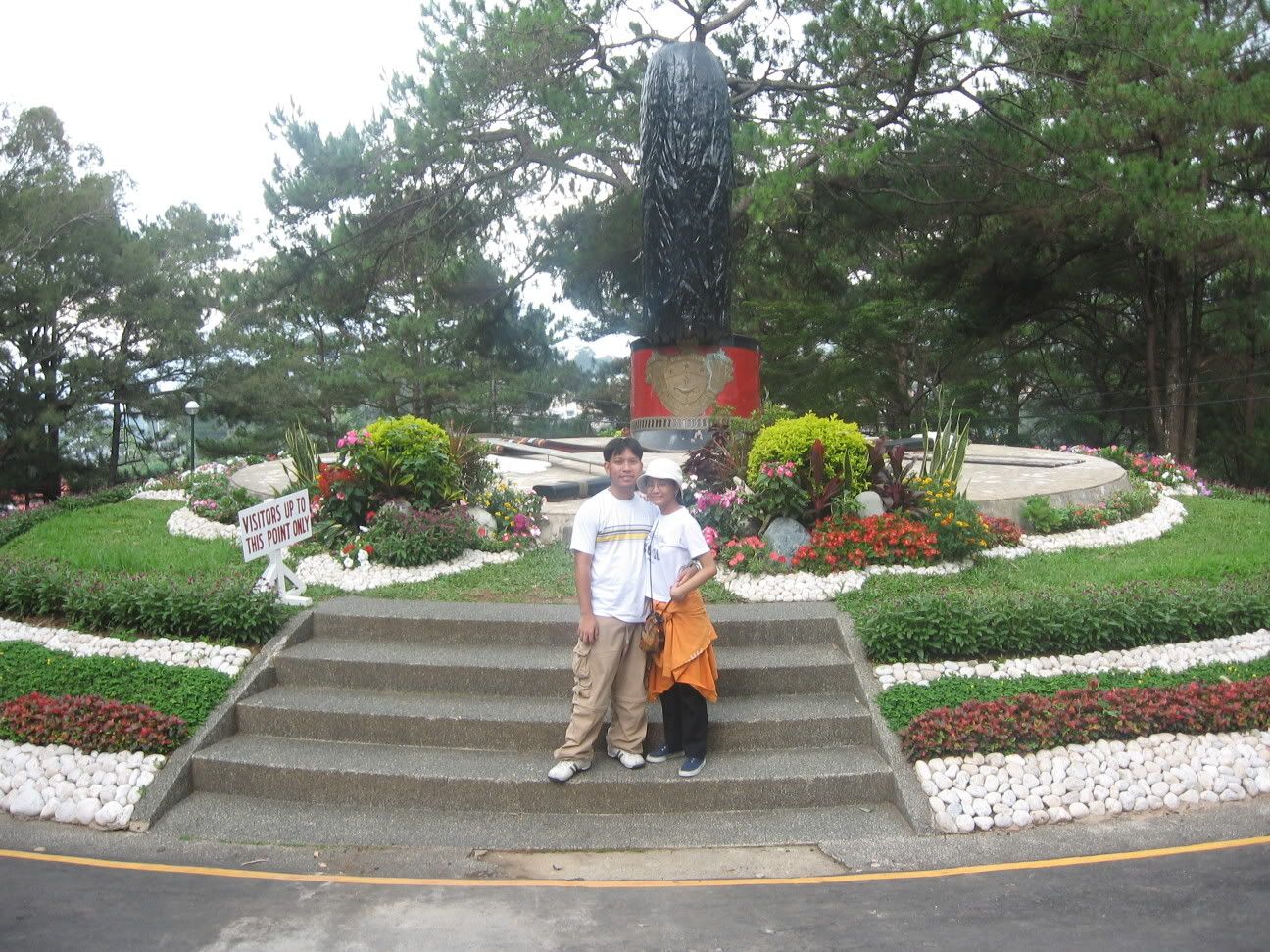 A big hat for a big soldier (taken at Philippine Military Academy)
We stayed for 2 days at Baguio City (a Saturday until Sunday morning). And on Sunday after lunch, we traveled back home. Our escapade was a very enjoyable one, because we spent it together. Certainly, our work stress faded and we were ready to face our work loads again. :)
P.S. Did you notice in the pictures that I was wearing a Bohol T-shirt at Baguio City? Hehe. Next time, I'll blog about our trip in Bohol. It was also an enjoyable one. :)