Enchanted Kingdom
was my husband Jeff and I's first
gimik
trip...and that was way back when he was still courting me. It was a summer of 2007 when he invited me for a carnival date with him to celebrate his birthday, and of course, I did not resist to spend that day with him because it was my first time to enter Enchanted Kingdom (imagine, I lived in Laguna but I had never experienced its amazing rides until that special day!).
Infront of the Grand Carousel...under the heat of the summer sun
The most unforgettable ride I experienced was the
Space Shuttle
-- and believe me, it's also the one I think I would never ride again. My eyes were shut the whole time, especially during the heartstopping loop! And when the ride finally ended, and Jeff asked me how was I, I couldn't say anything but a mumbling "
moooommmyyyyy!!!"
because I was soooo terrified. Jeff just laughed at me. He loved the Space Shuttle ride!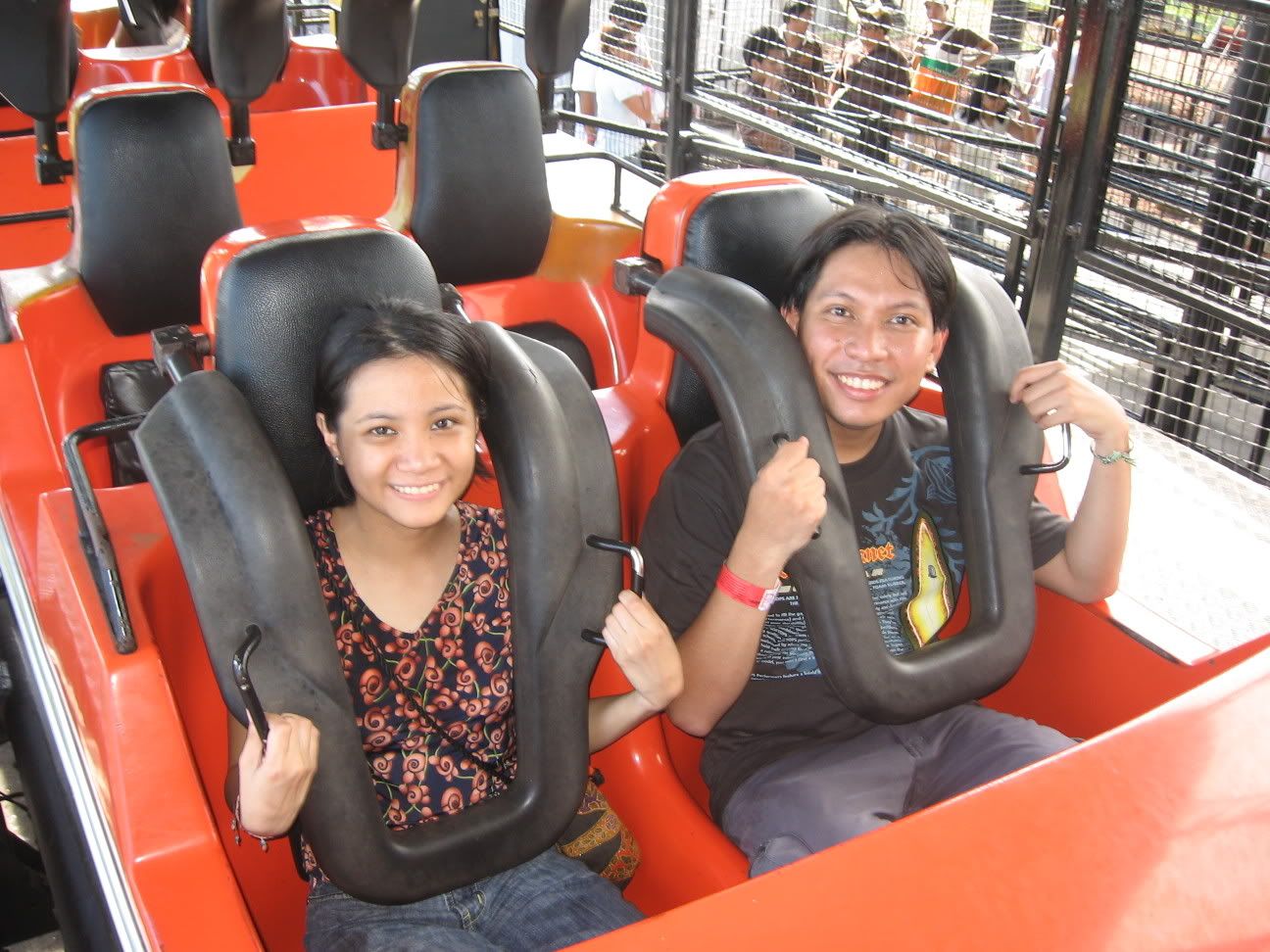 Space Shuttle. This was before the ride started. What should I expect???
My favorite ride was the
Log Jam
. It was a bit romantic ride because we got to ride a boat (in a shape of a log), but also an exciting and adventurous one because the log boat would slide on top of a hill, causing us to be splashed with water afterwards. The best thing about it was our slide was caught by photo in action. I haven't got to scan the picture until now, but I swear, the photo was still existing (somewhere around the house....).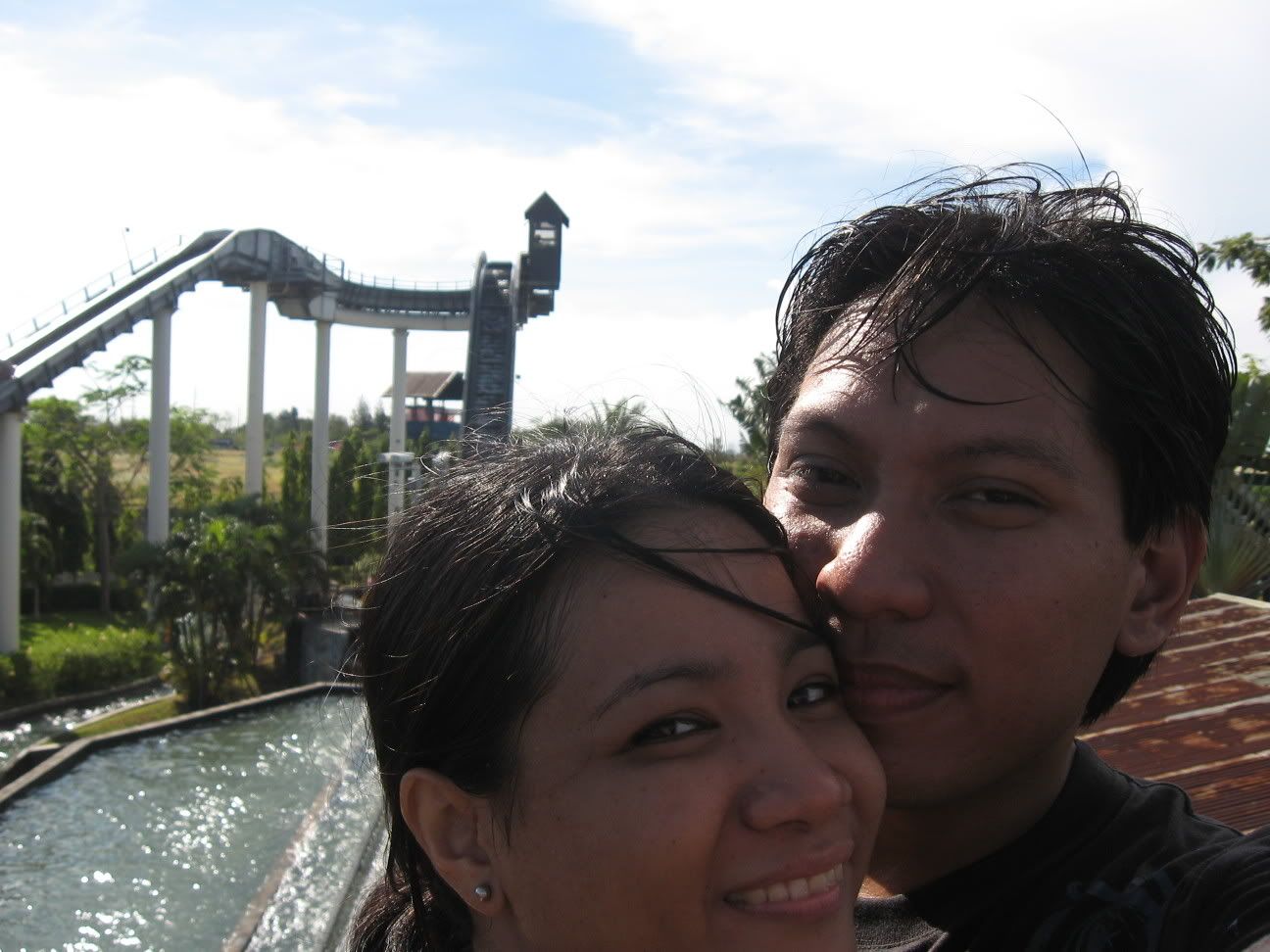 Background: The Log Jam. And we're all wet!
We got to experience almost all the amazing and famous rides of Enchanted Kingdom. We actually stayed there until almost closing so that we would be able to see the fireworks. I was so happy, I gaved him my "yes, I want to be your girlfriend" answer that night when he dropped me off my place. Nakalog ang utak ko sa mga rides, napasagot tuloy niya ako. Haha!
I haven't been in Enchanted Kingdom again. Maybe next time, when our daughter will be old enough to appreciate the rides. I'm sure she would love to experience the magical carnival place (and I wonder if she would say the same line after riding the Space Shuttle....hehe).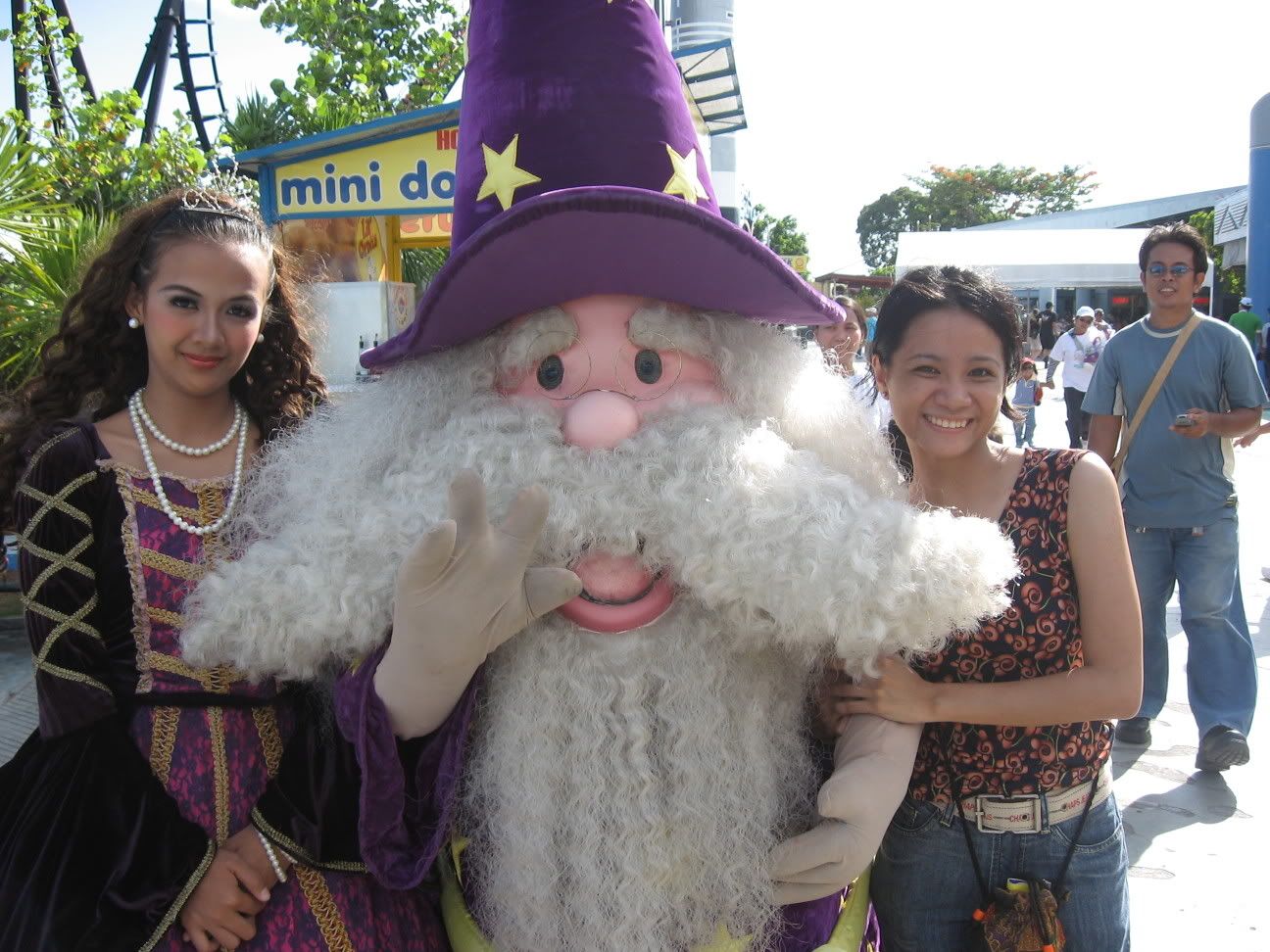 Me...and the Enchanted Kingdom's headmaster and her...uh...chick?